Equine Assisted Healing Programs
Using equine for curative, nurturing or life-enhancing programs is not a new phenomenon.
Equine Assisted Healing Programs

Professional Development & Team Building Strategies

Physical Therapies

Relationship Counselling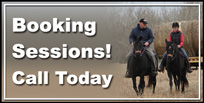 Equine Assisted Healing is an established, research-supported, outcome based, and viable supplement to traditional therapy in healthcare. Equine are also successfully integrated into professional development or team building strategies.
Generally most individuals experience benefits in
Memory and mental stimulation

Coping skills to regulate anxiety and fear

Trust building and social interaction

Tactile stimulation

Decreased impulsivity

Self-confidence and mastery

Safe and supportive enjoyment
---
No Previous Experience Required.
Our programs are not intended to advance an individual's riding skills. The programs are not about riding horses, but about therapeutic activities that take place on the ground under the guidance of an equine specialist.
---

Supplement to Traditional Therapy
At Spirit of Eight our objective is to provide skilled and compassionate client or patient care, utilizing one of the most effective nurturing or curative methods available.
Numerous studies show that individuals with cognitive, physical, sensory and/or emotional impairment have benefitted from working with horses in a health-giving approach. Read what Equine Assisted Healing has been successfully utilized for .
Our approach can be summed up in the following words: empathetic understanding, unconditional positive regard, bonding, respect, warmth, and therapeutic genuineness. Client care is our number one priority.
---

Collaboration With Other Health Professionals
We are able to collaborate with other health care professionals to customize healing assisted strategies that suit the overall treatment or care plan or a client, as well as engage the client in his or her own healing through interaction with horses.
Furthermore our equine programs can be customized to oblige the developmental differences of each of your clients, appropriate to each client's personal situation and adaptable when necessitated by unfolding events or experiences at the time of program delivery.
---

Safe and Supervised Sessions
Our Equine Assisted Healing Programs, providing for purposeful, safe and supervised interaction with equines, would enhance the treatment clients now receive through other providers.
---

Circle of Courage
Our programs can also integrate all aspects of the philosophy and teachings from The Circle of Courage.
The Circle of Courage model and our Equine Assisted Healing Programs are a natural combination. The inherent equine qualities provide for immediate powerful learning opportunities and honest meaningful connections based on mutual trust, respect, understanding and empowerment embraced by the Circle of Courage.
---
The founder and program developer for Spirit of Eight is a certified Response Ability Pathways (RAP) trainer for Circle of Courage. Learn more about Circle of Courage
Five Programs - Five Distinct Groups
Our programs are outlined below. No two individuals are alike and why a person requires help differs from one person to another. Each of our programs is adaptable and can be tailored to suit a particular individual, group, or situation.
We offer programs for five very distinctive groups:

1. Shining Moon
Equine Curative Interactions for Clients with Disabilities -
This is a controlled and specialized program for clients with disabilities that allows for clients to participate in a community outing that is safe and promotes peer interaction. Individual who may have disabilities such as brain injuries, spinal chord injuries, visual or speech impairment, attention deficit disorder, cerebral palsy, down syndrome, multiple sclerosis, spina bifida, and stroke experience awareness and achievement that help build their confidence, patience, and self-esteem. Read More...
---

2. Embracing Healthy Change
Structured Activities With Equine for Clients with Mental Health Issues
This program is especially designed for clients with mental health issues. This is a therapeutic, recreational, and life skills program focussed on socialization/interaction of clients and horses, and the care and training of the horse. These connections provide life skills training, rehabilitation and employment opportunities for individuals. This program benefits individuals of all ages and vulnerabilities. Read More...
---

3. La Poderosa Family Workshops
Fostering Healthy Parent Child Relations
This program is a family support workshop intended to foster healthy parent child relations. It addresses the dynamics in the family system and how interpersonal issues affect relationships. While the family works with a horse they are exploring and learning ways to increase communication and conflict resolution skills. Read More...
---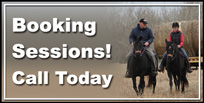 4. Down-to-Earth Boosters
Experiential Work-Related Activities for Clients with Varying Disabilities to Learn Life Skills and Job Skills
Down-to-Earth Boosters are programmed activities (Boosters), often task oriented, carried out on a volunteer basis by clients and intended to teach the client practical life skills and build their self-confidence. Each Booster has a self-awareness purpose and useful creative element attached to it. Booster activities are designed to accommodate the client's level of abilities. Read More...
---

5. Equinistics Professional Development
Team Building and Leadership Workshops for Groups or Individuals
Equinistics is an experiential team building and leadership workshop that provides for participants to examine and strengthen communication skills, improve healthy boundaries, empower oneself to ask for help and work and feel a part of a team. An opportunity for while learning about leadership, loyalty, focus, while dealing with diverse personalities and human characteristics. Read More...
---

What can Influence the Effectiveness of a Program